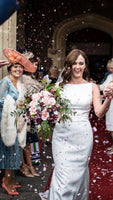 Our Weddings
At Florist64, our wedding arrangements are made to suit all of your needs whatever your budget. From the initial planning stage to the big day — we will work with you to create unique floral arrangements to make your special day one to remember.
Contact us today for an initial chat or a free no obligation consultation to see just how Florist64 can make your big day even more special.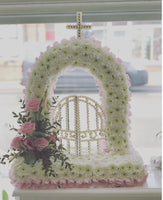 Our Funerals
At Florist64 we lovingly create bespoke Funeral & Sympathy Flowers offering tributes that are perfect for expressing sympathy and condolences. 

A selection of Funeral & Sympathy Flowers are available to buy online, alternatively please call us to discuss your requirements.